24/7 or 24-7 service is service that is available any time and, usually, every day. Alternate orthography for the numerical part includes 24x7 The numerals stand for " 24 hours a day, 7 days a week " .
Systematic activities to prevent or cure health problems and promote good health in humans are undertaken by health care providers.
Emergency services and rescue services are organizations which ensure public safety and health by addressing different emergencies. Some of these agencies exist solely for addressing certain types of emergencies whilst others deal with ad hoc emergencies as part of their normal responsibilities.
WELCOME TO DR. SAURIN DALAL !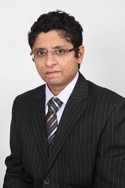 Dr. Saurin Pinakin Dalal completed his Nephrology training under the guidance of Dr. Mohan Rajapurkar at Muljibhai Patel Urological Hospital in Nadiad, in the year 2014. Dr Saurin Dalal is top for Kidney Nephrologists Doctor & Hospital in Ahmedabad, Satellite, Navrangpura, Gandhinagar.

Currently, Dr. Saurin Dalal based at Ahmedabad, practising Nephrology at Shubham Hospital.. He has wide experience in management of patients with Chronic Kidney Disease, Maintenance Dialysis and Renal Transplantation in Ahmedabad. Visiting Consultant: CIMS, Star hospital ,Jivraj Mehta, Sterling, Sal,GCS medical Colledge Amena Khatun hospital and Aaskha hospital.
OUR SERVICES
VIDEO